Spring into the right sunscreen...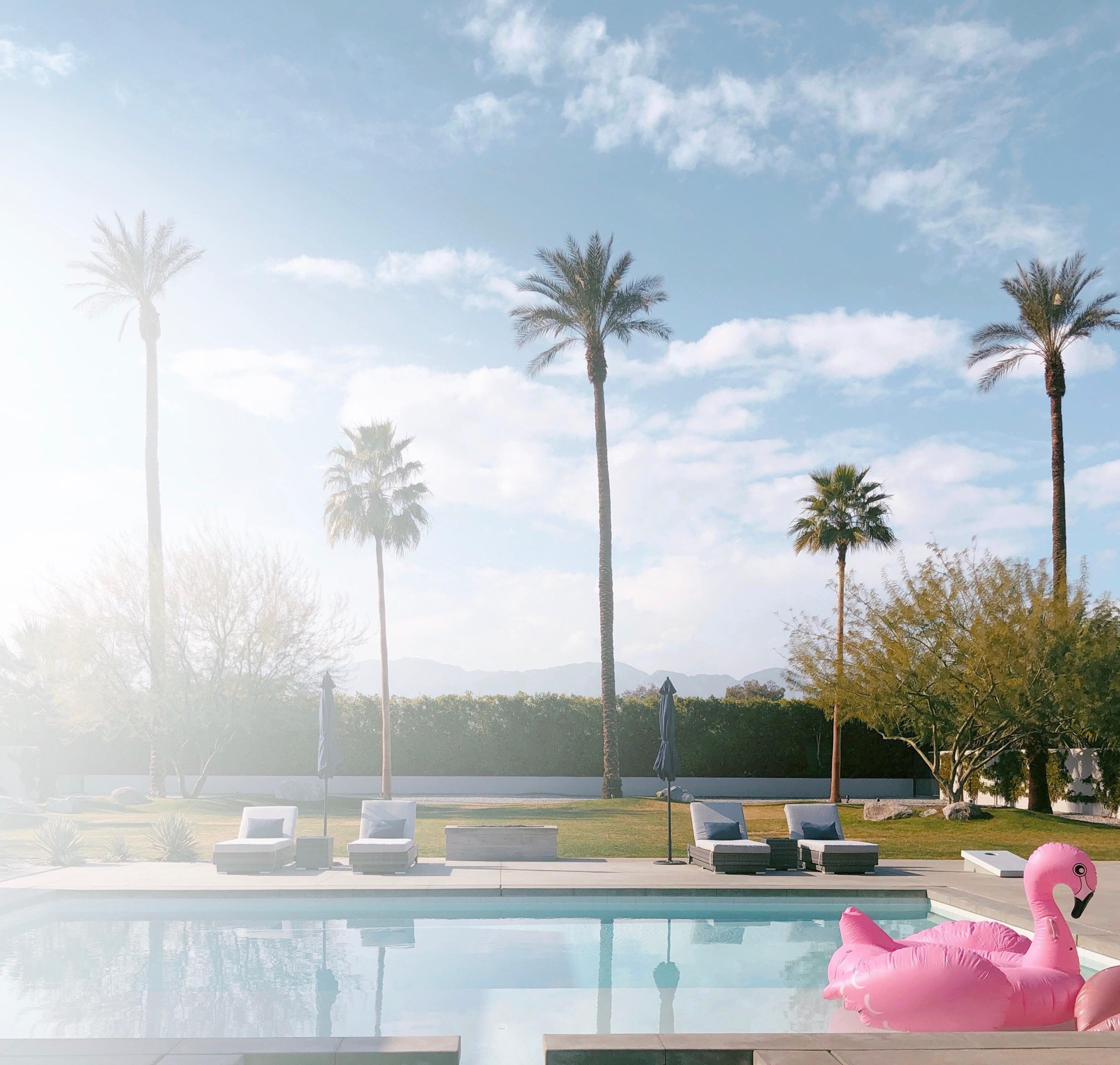 The sun is out, the birds are chirping, the flowers are blooming; all the signs that Spring is officially here! Another telll-tail sign the Seasons have changed is our pale, newly uncovered skin, is beyond ready to see the light of day - or is it quite as ready as we'd hope? Well, we are not taking any chances! Although we love sunbathing our dermis in the warm California sun, exposing our skin to harmful rays without the right protection can be extremely damaging to our skin's health. We all know this, right? Of course. But did you know that all sunscreens are not created equal, and in fact, some can do more harm than not?
To categorize the good and the bad, we will break down sunscreens into 2 types: 
Chemical Sunscreens - bad
Mineral Sunscreens  - good
Unfortunately most sunscreens fall under the "chemical sunscreen" category, containing ingredients like: oxybenzone, that can potentially disrupt hormones, have allergens, and some studies have even suggested growth of cancerous cells, which is quite the opposite of what we are trying to prevent here, right? We mention this not to scare you, but to be aware of what you are putting on the largest cell of your body - your precious skin.
So right now, you are probably asking yourself: What do I need to look for in a good sunscreen? Our motto is to not only choose a mineral based (non-chemical) product, but why not select one with nourishing, hydrating, dual-purpose ingredients? Dare we say, anti-aging? Absolutely!
Here are a few key things to look for when choosing a good sunscreen:
Broad Spectrum Sunscreen - Meaning protects against UVA & UVB rays (many of the screens on the market only protect against UVA)
Mineral Based - 2 easy non-chemical, ray blocking ingredients you can look for are: Titanium Dioxide & Zinc Oxide
Dual Purpose - Since you're applying a sun-protectant to your skin already, why not have it give you other benefits all at the same time. 
Grace your Face:
When it comes to your gorgeous face, the last thing you want to do is to apply a pore clogging, greasy goop, so why not try an oil-free formula specifically designed for your face, neck and décolletage area like GLOWBIOTICS Tinted Sunscreen SPF 30 Broad Spectrum UVA/UVB. This high-performance, non-irritating, formula is enhanced with essential vitamins & antioxidants, full of anti-aging benefits and a scientifically advanced patented ingredient. As if this sunscreen wasn't multitasking enough, it's THE ultimate daily tinted makeup primer! 
Light but Bright:
For a little lighter protection, you can opt for a bit less SPF, but that still doesn't mean you have to sacrifice your skin to the sun gods. We are obsessed with COSMEDIX Hydrate+ Broad Spectrum SPF 17 Moisturizing Sunscreen. The benefits are clear as a fresh spring day with this super moisturizing formula. Its hydrating antioxidants fight age-accelerating free radicals and future sun damage all while improving elasticity, radiance and a healthy glow.  
Body Love:
When you're out in the intense heat, the last thing you want on your body is something heavy, sticky and non-breathable, so we are huge fans of OSMOSIS Pur Medical Skincare Protect Ultra-Sheer SPF 30. This refreshingly sweet smelling formula feels so light-weight, and lovely to the touch, it feels as though you are gliding a silk sarong around you. With its intoxicating essential oils that soak into your skin, this one leaves us feeling moisturized, smooth and supple.
We will leave you with this; Consider the importance of sunscreen like you do when choosing skincare, and a healthy habit is to incorporate it into your daily routine. Remember, even when it's not sunny, those illusive silent rays are out there. As the light is shined on companies with questionable ingredients, we can all feel a little brighter when making savvy sunscreen choices.  
Author: Kimberly Brooks