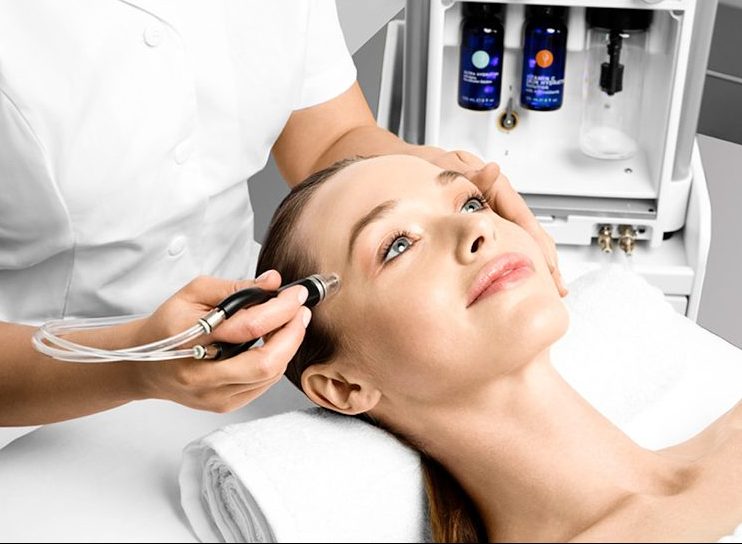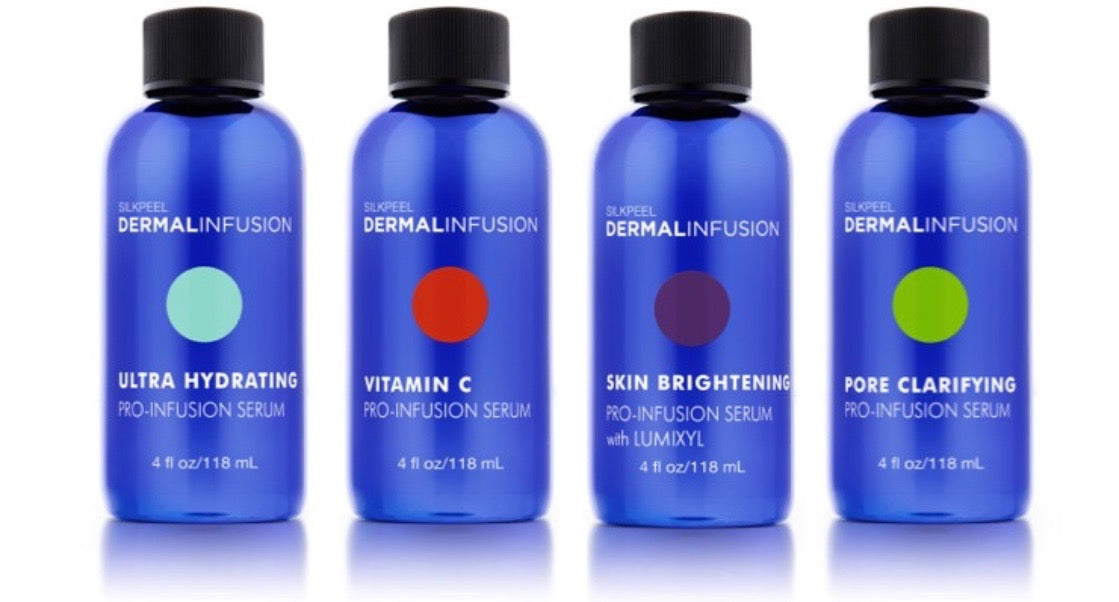 DERMAL INFUSION FACIAL
Sale price

$300.00
Regular price
(/)
CUSTOMIZED DERMAL INFUSION FACIAL STARTING AT $300


Improve the texture of your skin
Dermalinfusion is a patented, non-invasive, 3-in-1 dermatological treatment that simultaneously exfoliates, extracts and infuses skin with condition-specific serums for an all-inclusive treatment in one step. It is the first and only treatment of its kind, where serum is injected deep into the skin at just the right time of exfoliation. Dermalinfusion provides immediate and long-lasting results for all skin types – with no downtime.
What are the benefits of Dermalinfusion treatments?
With Dermalinfusion treatments, you can improve hyperpigmentation, dark spots, sun damage, sallow skin, aging skin with fine lines and wrinkles, dry and dehydrated skin, acne-prone skin, rough skin texture and discoloration and sagging around delicate eyes and lips.
Professional Exfoliation Treatments
Professional exfoliation treatments naturally trigger skin's would-healing phase: a protective process that keeps pathogens out yet impedes skin's receptiveness to letting restorative serums in. This prevents active ingredients from penetrating beyond the skin's surface where they will have the most impact. Because the window of time to maximize topical serum efficacy is extremely limited, a precision timed-delivery of serum infusion is critical for maximum penetration.
What areas can I treat?
Dermalinfusion is a controlled and consistent treatment that uses vacuum pressure to pull the skin up into a chamber in the handpiece, where it is eventually abraded just as aggressively or as softly as the vacuum pressure is set by the skin care professional. This treatment can be performed on many areas of the body including:
Face and neck
Decollete
Upper arms
Legs 
Back 
Buttocks 
Dermalinfusion Premium Serums Incude: 

Ultra Hydrating Facial
Give your skin the ultimate hydration boost! Packed with hyaluronic acid, apple/watermelon/lentil extract, and chamomile, this Dermalinfusion facial will instantly replenish your skin. Beautiful option for sensitive skin and new cosmetic patients. Perfect as a monthly refresher treatment, and also before any social event!


Vitamin C Anti-Aging Facial
The ideal treatment for boosting collagen production and improving skin texture! Potent Vitamin C, Vitamin E, anti-inflammatories and antioxidants will help reduce the signs of aging immediately. Fight free radical damage and environmental stresses with this premium facial!
Skin Brightening Facial
A revolutionary approach to pigmentation correcting and skin brightening! Utilizing an innovative peptide from Stanford University, along with natural brightening ingredients, this premium facial will maximize skin radiance and tone! Safe for all skin and pigmentation types!
Pore Clarifying Acne Facial
The gold standard for non-invasive, acne reduction treatments! Incorporating a patented blend of plant and chamomile oil extracts, salicylic acid and oregano oil, this facial will improve all forms of acne. To take this procedure a step further, a customized handpiece and brush head is used to remove acne, oil, blackheads and whiteheads, while simultaneously tightening pores!
The Dermalinfusion Difference
By eliminating time gaps between exfoliation and serum application, Dermalinfusion's patented 3-in-1 technology infuses skin with serums at the moment of exfoliation before the wound-healing phase begins, when skin is most penetrable. Skin experiences maximum penetration of active ingredients at optimal skin depths, and enhanced serum absorption and retention receptivity at a deeper level. With Dermalinfusion's distinctive simultaneous 3-in-1 technology, plumpness, volume, hydration, and collagen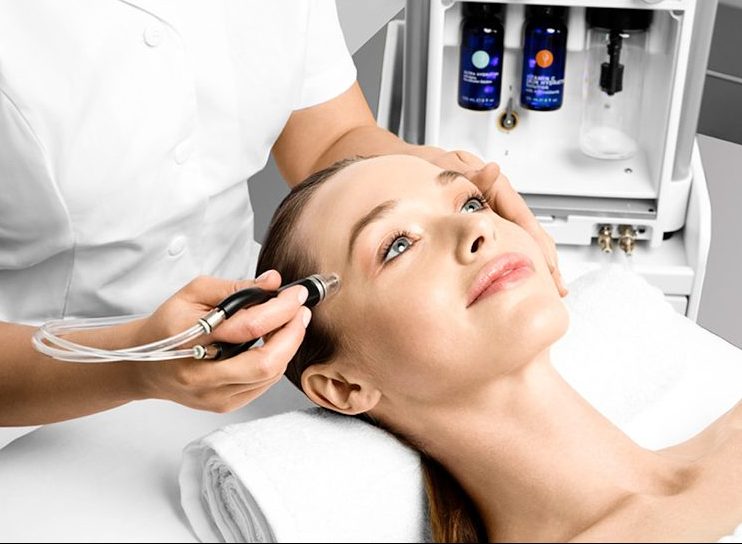 DERMAL INFUSION FACIAL
Sale price

$300.00
Regular price
Choose options