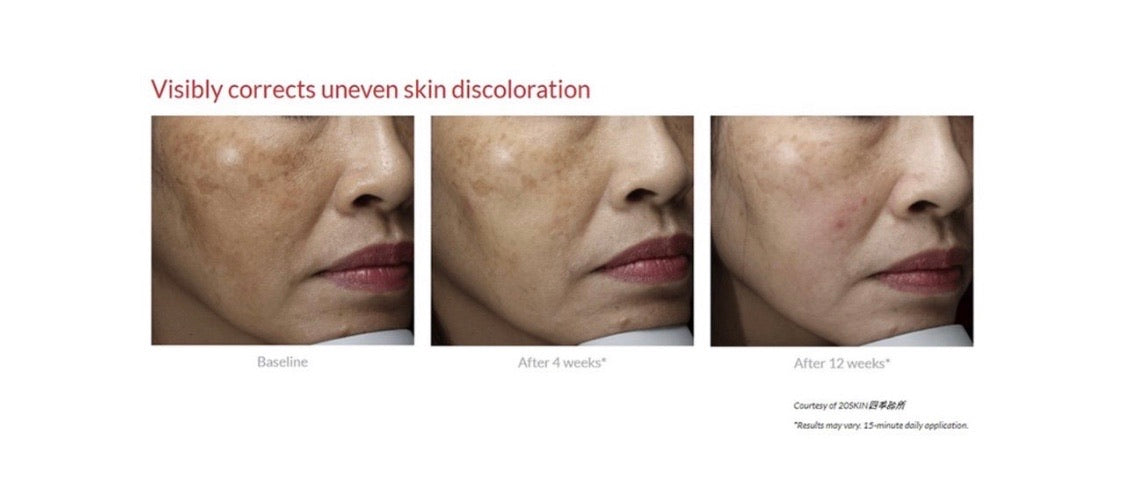 Cyspera Intensive Pigment Corrector (1.7 oz)
Sale price

$169.00
Regular price

$175.00
(/)
Cyspera Intensive Pigment Corrector is the first proven pigment fighting product in it's class. Cyspera (previously known as Cysteamine) is the first and only topical cream containing their patented ingredientCysteamine Hydrochloride (HCI) which has been clinical proven to diminish the appearance of stubborn skin discoloration.
This novel pigmentation product has been proven to treat all types of pigmentation including post-inflammatory hyperpigmentation (PIH), melasma, freckles, and hyperpigmentation. It has even been shown to treat darker body areas like underarms, knees, elbows, etc.
Scientis's Cyspera Pigmentation Corrector in unique in the fact it was formulated and clinically tested on darker skin types. Although all skin types can use Cyspera, darker Fitzpatrick skin have historically been the hardest to treat. Very few companies test on darker skin types, since the outcomes are usual lesser than when treating hyperpigmentation on lighter skin tones.
Please consult with our customer service team or your Dermatologist for specific questions. This product, if not used correctly may cause irritation  
How to Use:
Apply once a day to face, neck and décolleté or other treated area. Do not wash the skin before application. If necessary to wash, wait for 1 hour before application. Can apply in the morning before washing your skin, or in the evening over makeup.
Apply a thin layer on the skin. Leave on for 15 minute. A warming sensation may occur and last up to 30 minutes.
Remove after exactly 15 minutes by washing off with a gentle cleanser. Gently pat the area dry.
After application, moisturize the skin with a moisturizer or hydator. Do not use irritating skincare products like acids or tretinoin immediately after application.
Cyspera Intensive Pigment Corrector (1.7 oz)
Sale price

$169.00
Regular price

$175.00
Choose options